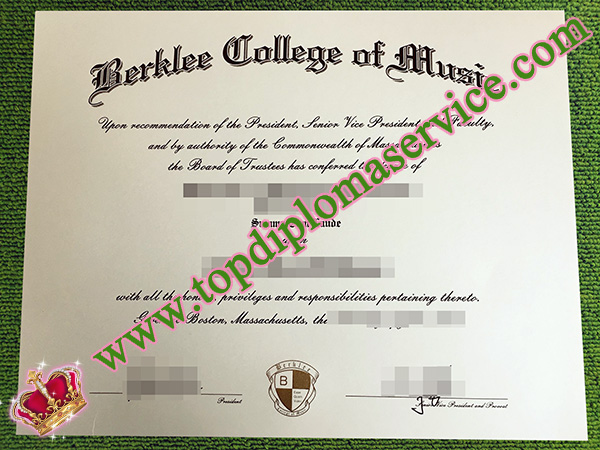 In 1945, pianist, composer, arranger and MIT graduate Lawrence Berk founded Schillinger House, the precursor to the Berklee School of Music, after quitting his job at Raytheon. Located at 284 Newbury St. in Boston's Back Bay, the school specialized in the Schillinger System of harmony and composition developed by Joseph Schillinger. Berk had studied with Schillinger. Instrumental lessons and a few classes in traditional theory, harmony, and arranging were also offered. Where to order a fake Berklee College of Music diploma, buy a fake Berklee College of Music degree, buy fake degree in Music, order fake music diploma.
At the time of its founding almost all music schools focused primarily on classical music, but Schillinger House offered training in jazz and commercial music for radio, theater, television, and dancing. At first, most students were working professional musicians. Many students were former World War II service members who attended under the G.I. Bill. Initial enrollment was fewer than 50 students, but by 1949 there were more than 500 students. In 1954, when the school's curriculum had expanded to include music education classes and more traditional music theory, Berk changed the name to Berklee School of Music, after his 12-year-old son Lee Eliot Berk, to reflect the broader scope of instruction.
Lawrence Berk placed great emphasis on learning from practitioners, as opposed to academics, and generally hired working musicians as faculty members. Several of the school's best-known musician-educators arrived after the school's name change. In 1956, trumpeter Herb Pomeroy joined the faculty and remained until his retirement in 1996. Drummer Alan Dawson and saxophonist Charlie Mariano became faculty members in 1957. Reed player John LaPorta began teaching in 1962. Like many of Berk's ideas, this practice continues into the present. Although far more emphasis is placed on academic credentials among new faculty hires than in the past, experienced performers such as Gary Burton, Mick Goodrick, Pat Metheny, Arif Mardin, Aydin Esen, Hal Crook, Dave Santoro, Ed Tomassi, Ted Pease, Joe Lovano, and Danilo Perez have served as faculty over the years.